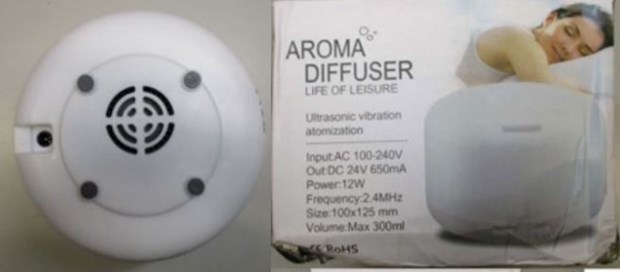 Risk
Fire
Models affected
PINVO-24065
Details
White plastic circular aroma diffuser supplied with remote control and black charger, packaged in white cardboard box.
The insulation of the transformer and power supply is insufficient and degrades over time. Creepage currents may lead to a flashover emitting sparks and a subsequent fire. The charger supplied with the product does not meet the requirements of the Electrical Equipment (Safety) Regulations 2016.
What to do next
If you believe you have an affected product stop using it immediately and contact the retailer for further advice.
Electrical Safety First strongly recommends that anyone who discovers they have an electrical item that has been recalled should stop using it until it has been checked by the manufacturer.