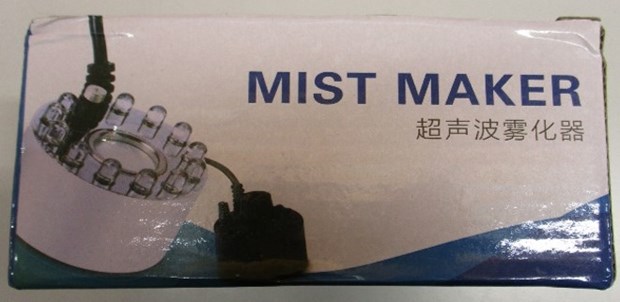 Risk
Fire
Models affected
JK-45-12/46
Details
The creepage and clearance distances between the primary and the accessible secondary circuits are insufficient.
Consequently, the product could overheat, increasing the risk of fire.
The product does not comply with the requirements of the Low Voltage Directive and the relevant European standard EN 60335-1 and EN 60335-2-98.
Black cauldron-shaped Halloween-themed mist maker/fog machine. The product was sold online, in particular via Wish.
What to do next
If you believe you have an affected product stop using it immediately and contact the retailer for further advice.
Electrical Safety First strongly recommends that anyone who discovers they have an electrical item that has been recalled should stop using it until it has been checked by the manufacturer.