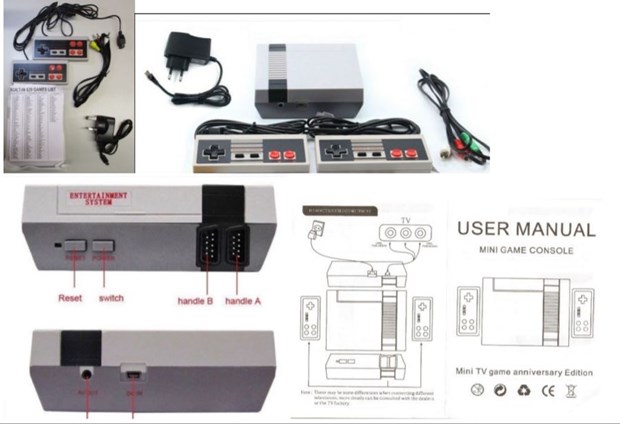 Risk
Electric shock, Fire
Details
Unbranded grey and black classic-style games console supplied with two controllers, power lead and AV cable.
The insulation of the transformer and power supply is inadequate and may fail to protect against creepage currents, leading to a flashover emitting sparks and a subsequent fire. The transformer also poses a risk of electric shock as the creepage and clearance distances are too short.
The product's plug is poorly built, with insufficient distance between the plug and the edge and is not fused. The user may touch live pins while inserting the plug into or removing the plug from the socket while not electrically isolated leading to an electric shock.
What to do next
If you believe you have an affected product stop using it immediately and contact the retailer for further advice.
Electrical Safety First strongly recommends that anyone who discovers they have an electrical item that has been recalled should stop using it until it has been checked by the manufacturer.