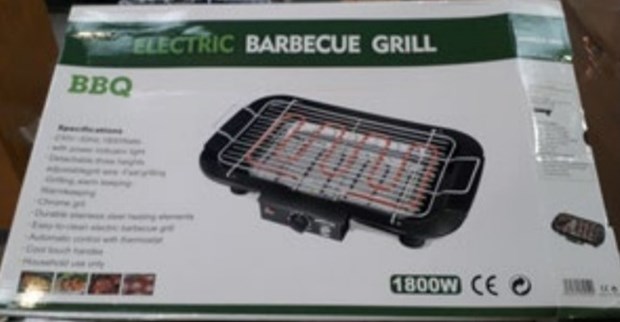 Risk
Electric Shock
Models affected
Product code: DK39
Electrical Ratings: 230V-50Hz 1800W
Barcode: 6932721600594
Details
Black metal BBQ grill plate, heat dial and power light on the front. Supplied in white cardboard box with green trim at the top.
The product is inadequately earthed and can become live. The user can touch a part of the product that is live at mains voltage, presenting a serious risk of electric shock. The product does not meet the requirements of the Electrical Equipment (Safety) Regulations 2016.
What to do next
If you believe you have an affected product stop using it immediately and contact the retailer for further advice.
Electrical Safety First strongly recommends that anyone who discovers they have an electrical item that has been recalled should stop using it until it has been checked by the manufacturer.