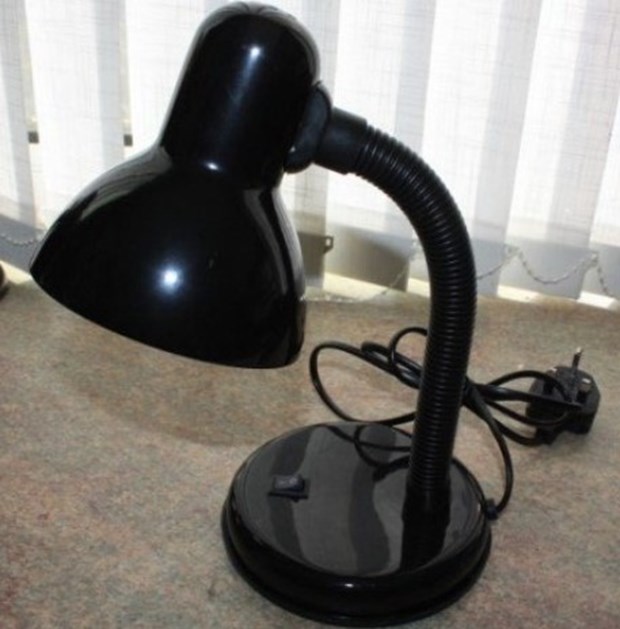 Risk
Electric shock and electrocution
Models affected
Carton Number: TAB-LAM-BLA-A
Details
A black desk lamp with flexible, adjustable neck.
The product poses a serious risk of electric shock as a result of inadequate insulation levels and poor construction. When tested there were live parts separated from accessible metal parts by basic insulation. The supply cord was connected to the internal wiring by means of soldered connections. They had not been looped-in before soldering and there were no barriers to prevent a detached wire from reducing creepage distances and clearances. Sharp edges were identified, and no bushing was found. The plug and its fuse did not comply with BS 1363 and BS1362 respectively, which included a lack of granular filler in the fuse body. The filler is required to ensure the safe operation of the fuse under fault conditions. Additionally, the product was not compliant with the marking or instructions requirement of the relevant standard.
The product does not meet the requirements of the Electrical Equipment (Safety) Regulations 2016.
What to do next
If you believe you have an affected product stop using it immediately and contact the retailer for further advice.
Electrical Safety First strongly recommends that anyone who discovers they have an electrical item that has been recalled should stop using it until it has been checked by the manufacturer.