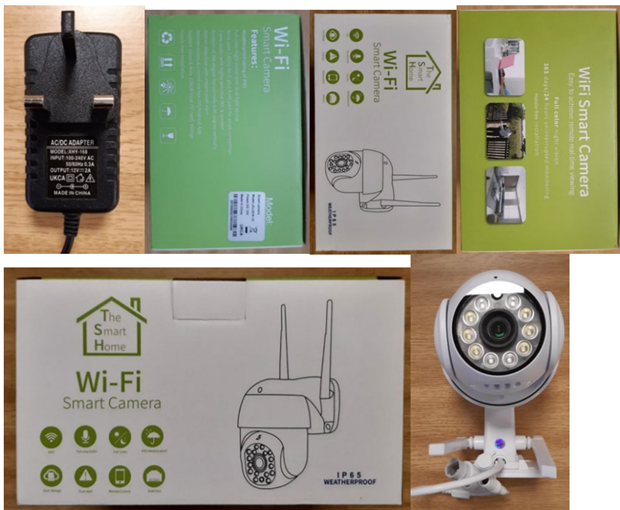 Risk
Electric Shock. 
Models affected
eBay ID: 294326263013
Details
The product is a 'The Smart Home' Wi-Fi Smart Camera model JXJ-Q1A-Y2 with adaptor model XHY-168. It is the adaptor which is subject to safety defects, and it may be supplied with other products.
The product has been identified as presenting a serious risk of electric shock. There are multiple technical defects associated with the product, including the face of the adaptor not meeting the requirements of the standard BS1363 as the pins are too close to the face of the plug. The pins also do not meet the requirements of the torque test and there is insufficient output wiring and insufficient creepage and clearance distances.
The product does not meet the requirements of the Radio Equipment Regulations 2017 or the Plugs and Sockets (Safety) Regulations 1994.
What to do next
If you believe you have an affected product stop using it immediately and contact the retailer for further advice.
Electrical Safety First strongly recommends that anyone who discovers they have an electrical item that has been recalled should stop using it until it has been checked by the manufacturer.