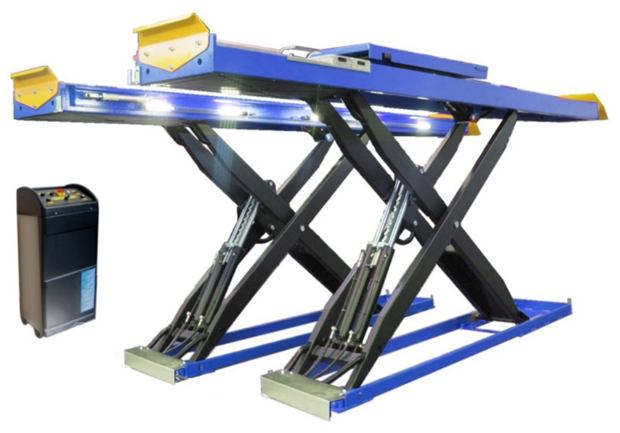 Risk
Injury.
Models affected
4.5t Service and MOT Class IV Scissor Lift – SF/9094/EV & SF/9095/EV
and 5.0t Service and MOT Class VII Scissor Lift SF/9064/EV& SF/9065/EV manufactured 2014 – 2018.
Details
Hydraulic scissor lift for lifting vehicles. Capacity 4.5 and 5.0 tonnes.
The manufacturer has identified a potential weakness in a weld on the scissor lifts. They have provided a kit which should be fitted to the scissor lift. The manufacturer has issued instructions to avoid using the lift with a load exceeding 3.5 tonnes until the kit has been fitted. A product of identical design is now known to have failed with a loading of less than 3.5 tonnes.
This product does not comply with the Supply of Machinery (Safety) Regulations 2008. 
What to do next
If you believe you have an affected product stop using it immediately and contact the retailer for further advice.
Electrical Safety First strongly recommends that anyone who discovers they have an electrical item that has been recalled should stop using it until it has been checked by the manufacturer.