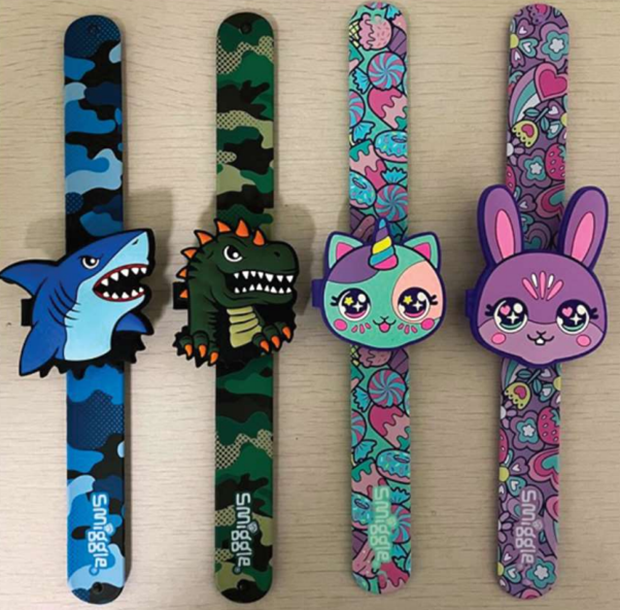 Risk
Chemical and choking. 
Models affected
Line 444313
Details
Kid's slap band watches available in a shark, dinosaur, unicorn and rabbit design.
The product presents a choking and chemical risk as the button battery compartment of the product may not be adequately secured and the button battery may be accessible. Button batteries can cause serious or fatal injuries if they are swallowed or placed inside any part of the body, and the battery also presents a choking hazard.
What to do next
If you believe you have an affected product stop using it immediately and contact the retailer for further advice.
Electrical Safety First strongly recommends that anyone who discovers they have an electrical item that has been recalled should stop using it until it has been checked by the manufacturer.