Wednesday 24th & Thursday 25th November 2021
At this year's conference, we worked with Scriberia to capture the main themes of the day and have shared them as an animation.
In its 13th year, our 2021 Electrical Product Safety Conference was held online and was free to attend. It brought together experts and leaders from across the industry to explore critical issues, solutions and insight in safer electrical products – from conception, through manufacture and production to sale.
With the title and theme of "The Connected Consumer", we investigated key and emerging issues to ensure delegates have the right skills and capacity to thrive alongside emerging advancements and innovations in the field.
The event explored key themes and trends impacting on consumer safety and the electrical product industry, attracting a wide range of delegates - from government departments to manufacturers, retailers, importers, lawyers and test houses. The wide-lens approach meant attendees heard about the most important emerging issues of the time before drilling down into detail with experts drawn from across the field to find out how these affect industry and consumers in real life.
This year's thought-leading event explored critical topics from sustainability to inclusivity in design, what we need to know now about regulations, connected tech and much more
Over the course of the conference industry experts shared their thoughts on the challenges ahead, as well as some key solutions being implemented and insights on opportunities for the future.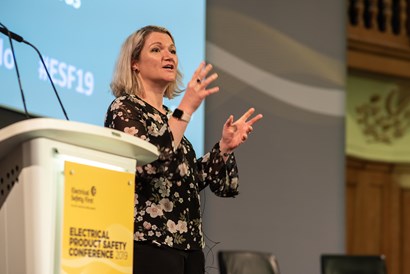 Agenda
Click here for the 2021 conference agenda.
Speakers
Martyn Allen, Technical Director at Electrical Safety First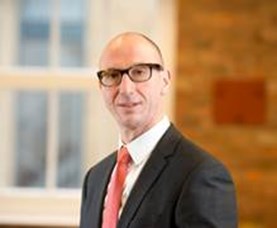 Martyn leads the Charity's electrotechnical team as an impartial centre of excellence for the safety of electrical installations and products - including representing consumer safety interests on a range of British, European and International Committees. Originally trained as an underground electrician with British Coal, he worked in  engineering risk management with Royal and Sun Alliance for 16 years before joining the Electrical Safety Council (the forerunner of Electrical Safety First), in 2006.
He is a Chartered Electrical Engineer and Corporate Member of the Institution of Engineering and Technology (IET).
Teresa Arbuckle, Managing Director at Beko plc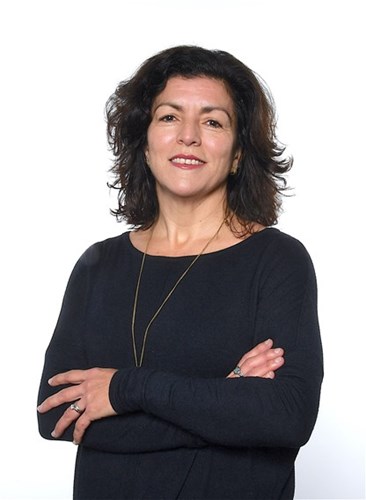 Teresa is Managing Director of Beko Plc UK & Ireland.  She joined the company in 2011 as Marketing Director, and was promoted to Managing Director in 2015.  Teresa was also nominated Chair of the Association of Manufacturers of Domestic Appliances (AMDEA) and assumed leadership of the association in April 2018.
Beko is a £400m Plc operating in the UK and Ireland, serving consumers with such well-known brands as Beko, Grundig & Flavel.  Beko is a part of Arcelik, the appliance division for Koç Holding AS, a Global Fortune 500 company.
Teresa started her professional career in Europe at Scott Paper Company (now Kimberly Clarke) in 1994, and worked in both their Paris office and later their US office.  She has worked for blue chip companies ever since, growing their businesses and promoting their brands.
In 1999, she moved to London and has worked for HJ Heinz, Leapfrog Toys and Premier Foods.
James Butterworth, Senior Policy Officer at DEFRA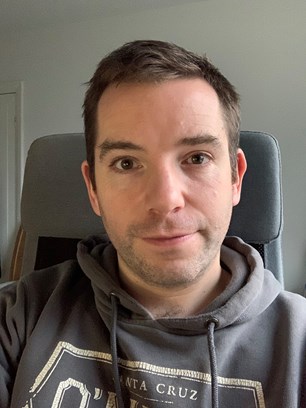 James is in the Resource Efficiency and Waste Prevention Policy Team at Defra, and has responsibility for product policy including ecodesign and consumer information, including responsibility for the sections of the Environment Bill on resource efficiency. He has also been responsible for elements of the 2021 Waste Prevention Programme.
Abdul Choudhury, Senior Policy Advisor, Energy Technology and Innovation at Department for Transport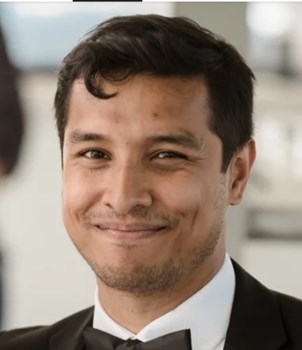 Abdul leads on safety of home and workplace chargepoint installation grant scheme for the Office for Zero Emission vehicles.
He has worked in a range of policy areas including property and the built environment, infrastructure and competition.
Talia Coroniti, Research Lead at BritainThinks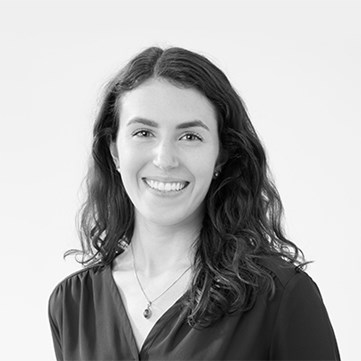 Talia is an experienced qualitative and quantitative researcher, with expertise in conducting research on sensitive issues and with hard to reach audiences. Talia has a particular focus on inclusively designed research and involving people in the decisions that affect their lives. Before joining BritainThinks, Talia worked for the Research Institute for Disabled Consumers, where she conducted user-testing research with disabled and older people.
Talia has worked closely with Government and third sector clients during her research career. She has led research for clients including OPSS, the Home Office, Motability and Citizen's Advice. Talia also has extensive experience in campaign testing and development, user-testing research and research to inform public policy and decision-making.
Stephen Curtler, Product Safety Manager at Electrical Safety First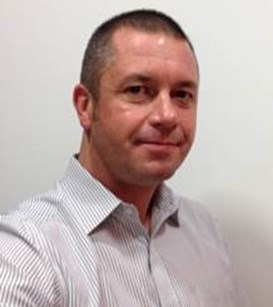 Steve joined Electrical Safety First in 2005, after holding a number of senior positions in the electrical industry for over 30 years. He is responsible for the product safety activities of the Charity, working in partnership with industry, government, local authorities and other key stakeholders. He also represents the interests of UK consumers on a number of European and national Technical Committees.
Sadie Dainton, Senior Consumer Policy Manager at British Standards Institute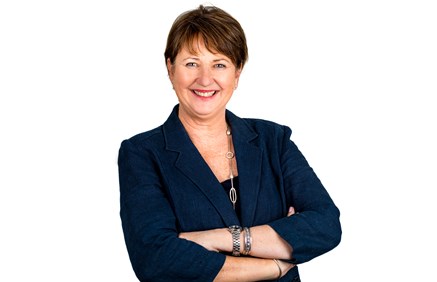 Sadie is responsible for formulating and articulating BSI's consumer and public interest policy and strategic direction, through outreach and engagement within the UK consumer landscape and leads on policy interactions with UK government on consumer issues.
She manages the BSI's consumer team, which provides the secretariat to the BSI Consumer Forum and the Consumer and Public Interest Network, the UK consumer voice in standards bsigroup.com/consumers
Sadie represents BSI at COPOLCO, ISO's consumer policy committee, where she is Chair-elect for 2022- 23.
Prior to joining BSI she worked in the consumer movement for more than thirty years, as the senior policy advisor on standards at Consumers International and senior technologist in the test laboratories of the UK's Consumers Association, Which?
Veena Dholiwar, Cyber Security & Digital Identity Directorate, DCMS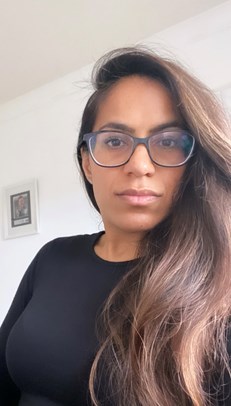 Veena works in the Secure by Design team in DCMS, focusing on the cyber security of consumer connectable devices. Veena and her team will introduce legislation to mandate that consumer connectable devices meet a minimum level of cyber security requirements, which should be built into them at the design stage. Her work focuses on the enforcement of the legislation.
Angie Yanqing Du, Head of Product Compliance Engineering, Devices and Services at Google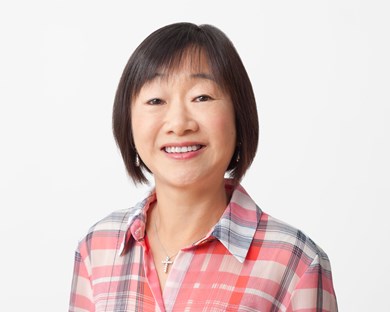 Angie leads the global regulatory compliance programs for Google's consumer hardware products such as Pixel phones, laptops and Nest products. She specializes in product safety as well as EMC, RF, and Environmental compliance requirements. Prior to Google, she was an Adjunct Professor at San Jose State University, Managing Consulting Engineer at Exponent Failure Analysis, Co-Founder of the Exponent China office, and Senior Project Engineer at Underwriters Laboratories.
Angie has a Ph.D. in Electrical Engineering with a minor in Mathematics from Massachusetts Institute of Technology. She earned a bachelor's and a master's degree in Automatic Control from Northwestern Polytechnic University in China where she graduated with honors.
Chris Evans, Product Lead at S2E4 Safety and Energy Consultants Ltd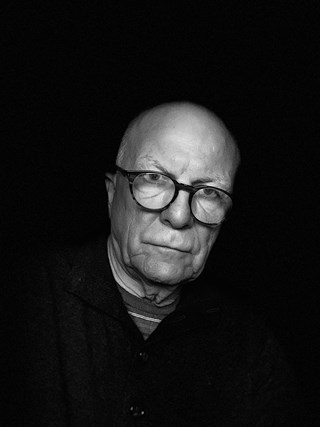 Chris – an ex-Head of Testing at Which? - combines his professional activities as an international advisor specialising in market surveillance of electrical products with a 40-year career of representing consumers in European and International standards development. Having previously fronted the successful campaign to bring inclusivity requirements into the BS/EN/IEC 60335 family of safety standards, he is now working at the leading edge of bringing sustainability requirements into those same EN and IEC electrical product safety standards.
Sami Gabriel BEng(Hons) MSc FIET MIEEE, Distinguished Engineer at Vodafone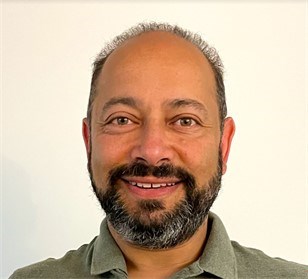 Sami holds a BEng in Mechanical Engineering an MSc in Information Technology and is a Fellow of the IET. He has authored/co-authored 9 external publications with nearly 15,000 citations to his work and he designed the SAM head that is used in testing compliance and performance of handsets and devices in labs all around the world.
Sami's expertise focuses on the possible effects of electromagnetic fields on people, a potential critical risk to the business.
Working with colleagues in New York University, Sami published new research in IEEE A&P (April 2017) reviewing available measurement technologies for millimetre wave exposure assessment (impact to 5G EMF compliance).
Sami was selected to organise the first science-based International Electromagnetics conference in India. Attended by Government Ministers and world-renowned scientists, this culminated in agreeing on a proposal for auditing and certifying base station compliance in a manageable way for operators and satisfactory to the regulators. 
More recently, Sami had diversified into the applications of technology to serve the community better. He has several successful eRIS ideas that have reached trials and implementation and productisation.
Stephen James, Lead Engineer - BEIS Office for Product Safety and Standards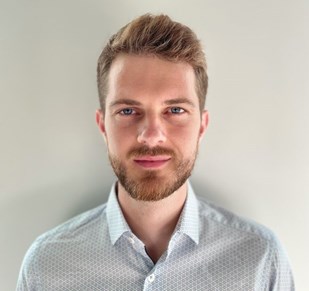 As a member of the engineering and technology team, Stephen provides technical advice to support the work of OPSS policy makers and enforcement. This involves commissioning research as part of our Strategic Research Programme where he has led work in future and emerging technology areas including on the impact of artificial intelligence on product safety, the safety of smart domestic appliances and lithium-ion battery safety.
Prior to the Civil Service, Stephen worked in product design and manufacturing at a high-end audio manufacturer.
Dr David Leslie, Ethics Theme Lead, Alan Turing Institute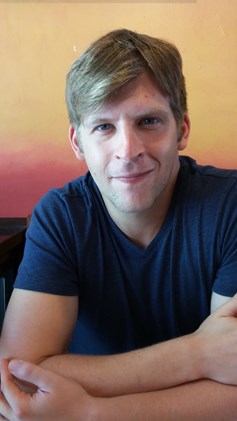 David is the author of the UK Government's official guidance on the responsible design and implementation of AI systems in the public sector, Understanding artificial intelligence ethics and safety (2019) and a principal co-author of Explaining decisions made with AI (2020), a co-badged guidance on AI explainability published by the Information Commissioner's Office and the Alan Turing Institute. He was a Principal Investigator and lead author of the NESTA-funded Ethics review of machine learning in children's social care (2020) and is now Principal Investigator of a UKRI-funded project called PATH-AI: Mapping an Intercultural Path to Privacy, Agency and Trust in Human-AI Ecosystems, which is a research collaboration with RIKEN, one of Japan's National Research and Development Institutes founded in 1917, as well as of a BEIS and GPAI funded research project entitled Advancing Data Justice Research and Practice. David is also a co-author of Mind the gap: how to fill the equality and AI accountability gap in an automated world (2020), the Final Report of the Institute for the Future of Work's Equality Task Force and lead author of "Does AI stand for augmenting inequality in the COVID-19 era of healthcare" (2021) published in the British Medical Journal. He is additionally the lead author of Artificial intelligence, human rights, democracy, and the rule of law (2021), a primer prepared to support the CAHAI's Feasibility Study and translated into Dutch and French. His other recent publications include the Harvard Data Science Review (HDSR) article, "Tackling COVID-19 through responsible AI innovation: Five steps in the right direction," (2020), Understanding bias in facial recognition technologies: An explainer (2020), and "The Arc of the Data Scientific Universe," (2021) also published in the HDSR. 
Dr. John Clark McNulty, Director of Alphabet Core Engineering Solutions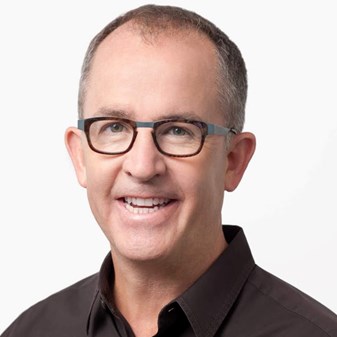 John directs Field Safety, Failure Analysis, Material/Reliability Labs, Data Analytics, and Engineering Quality initiatives across the Device & Service Product Area's portfolio; he and his team provide consulting support to other Google product areas and Bets. 
Prior to Google, John was a Principal Engineer at Exponent, working on reliability & failure analysis issues, expert witness litigation support, and product safety recalls across a broad range of industries.  Previously, he consulted individually and with DfR Solutions as well as managed reliability testing and failure analysis at multiple start-ups (telecommunications devices), Coherent (medical, commercial, and industrial lasers), and Baxter International (implanted medical devices).
John received his Ph.D. degree in Materials Engineering from the University of California at Santa Barbara, and his B.S. degree in Materials Science Engineering from the University of California at Berkeley.  He is a Certified Reliability Engineer and a licensed Professional Engineer (Mechanical Engineering).
Dr Marion Palmer, Senior Scientist at Hogan Lovells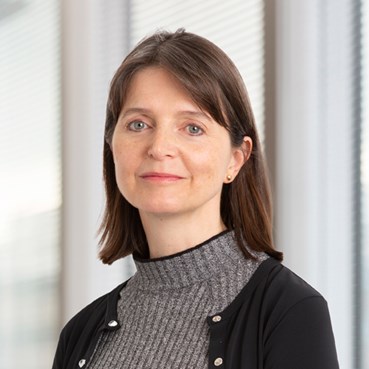 Marion has spent over 20 years working with lawyers on scientific matters relevant to their legal practices. She is a founder member of the Science Unit which was formed to streamline the acquisition and processing of scientific evident resulting in a more precise and economical service for clients.
Her experience lies in the identification of the relevant scientific themes in complex matters, recruitment of expert witnesses, analysis of scientific material and briefing lawyers with the information essential to their successful handling of the matter. 
She has considerable experience of coordinating the provision of life sciences scientific material in cases bridging several jurisdictions to ensure consistency and accuracy of scientific argument.
A particular focus of her work related to sustainability and climate change and includes experience of target setting, data collection and methodology verification in relation to carbon emissions and wider sustainability metrics, and evaluation of environmental claims and policies. 
Marion's experience spans a wide range of industries, including life sciences and health care, retail and consumer goods, food and beverages, finance and telecoms.
Lesley Rudd, CEO at Electrical Safety First
Before joining the Charity at the beginning of 2020, Lesley was Chief Executive of the Sustainable Energy Association. She has in-depth commercial and public affairs experience gained in a variety of roles both in-house and in consultancies, internationally and in the UK. Lesley has  led successful campaigns for policy and regulatory changes in the UK and Brussels and has worked on commercial projects around the world with some of the most memorable being in Kazakhstan, the Philippines, the US and Italy.
Lesley is passionate about safety and the environment. Her passion for the environment was rewarded when she was awarded an Order of the British Empire Medal in the 2020 New Year Honours list for 'Services to UK energy markets and clean growth'.
Paul Scully, Minister for London and Parliamentary Under Secretary of State (Minister for Small Business, Consumers and Labour Markets)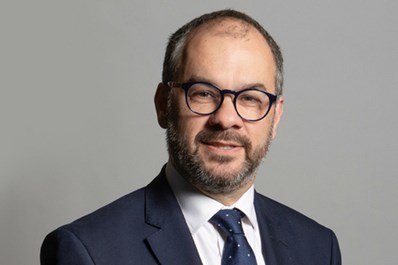 Paul was appointed Parliamentary Under Secretary of State in the Department for Business, Energy and Industrial Strategy and Minister for London on 13 February 2020.
Sarah Smith, OBE, Deputy Chief Executive at Office for Product Safety and Standards, Department for Business, Energy and Industrial Strategy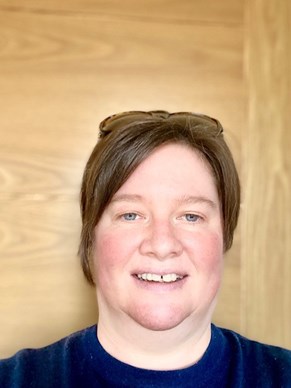 Sarah is the Deputy Chief Executive of the Office for Product Safety and Standards (OPSS), part of the Department for Business, Energy and Industrial Strategy (BEIS). She leads the UK Government's approach to regulation and market surveillance for product safety and legal metrology, including administering new sovereign functions such as designating standards and operating regulatory approvals processes and leading the programme on ports and borders interventions.
She is also responsible for the Office's engagement and accountability activities with business and the Trading Standards co-ordination unit. Sarah has worked extensively with policy departments and regulators in the UK and overseas as a technical expert on regulatory delivery and market surveillance, including being the peer reviewer to a recent review by OECD of technical regulation in Mexico.
Prior to joining the Civil Service, Sarah was a trading standards professional working in the local government sector in a variety of leadership, policy and operational roles. Sarah is a member of the Chartered Trading Standards Institute. She received the OBE for services to businesses and consumers in 2019.
Kevin Sweeney, Director of Assurance at Intertek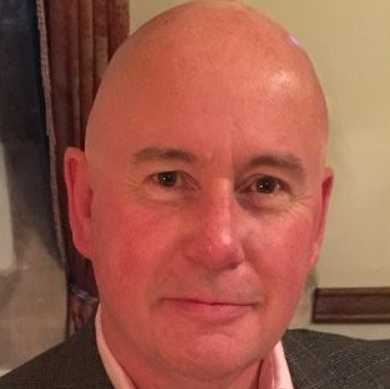 Kevin is a Chartered Electrical Engineer and a Member of the Institute of Engineering and Technology (IET) and has been with Intertek since June 2007. Responsibilities include the research and development of new services and markets for the Electrical and Network Assurance business line in the UK and Ireland. These include the Renewable Energy sector, Smart Grid and related technologies, Ecodesign and Energy Efficiency, Intertek's Satellite Manufacturer's laboratory program and more recently, the development of Consultancy services in support of manufacturers, retailers, end users and contractors. Kevin has over 20 years experience in Sales, Marketing and Business Development and 10 years in Electronic Design and Product Development.
Claire Temple, Special Counsel at Cooley UK LLP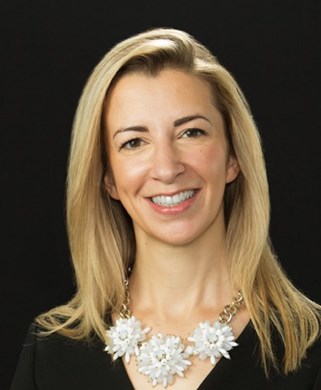 Claire works in the product compliance and liability team. She specialises in advising clients on regulatory risk, compliance and litigation issues. She helps clients who deal with products and consumers. Claire works with them to help bring both digital and physical products to market, advising on labelling, packaging, regulatory approvals and engaging with regulators and consumers. She also has significant expertise in coordinating and delivering business critical international regulatory and compliance advice and delivering complex multijurisdictional projects.
Claire also advises clients when things go wrong – such as dealing with regulatory and
compliance issues, crisis management, handling and coordinating regulatory crises, product recalls and product liability matters, managing customer relations and claims and investigating and defending regulatory investigations and prosecutions.
Claire is recommended within the Product Liability category by the latest 2021 edition of the UK Legal 500.
Penny Walshe, Corporate Communications Manager at Electrical Safety First
Penny oversees the Charity's consumer communications activity, focusing on developing evidence-based media campaigns alongside engaging digital content to support the Charity's strategic objectives. She is responsible for consumer research, developing and analysing annual consumer attitude surveys as well as campaign-specific research, using the insights gained to develop messaging that will drive positive behaviour change.
Penny started her career at the BBC and moved on to work in advertising before leaving the agency side to work in-house as a communications specialist. She holds the CIPR's Diplomas in Public Relations and Digital Communications.
Lucy Ward, Legal Consultant at Hogan Lovells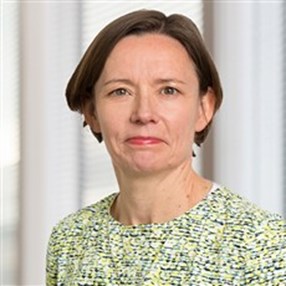 Having worked with the firm for over 20 years, Lucy's career began as an insurance and reinsurance lawyer and subsequently concentrated on product liability litigation and product regulatory compliance. She is a senior lawyer in the Hogan Lovells Global Products team.

Her clients include medical device manufacturers, tech and telecom companies, brewers and tobacco manufacturers. She helped to set up the firms Science Unit recruiting its first scientists and promoting their role to clients.
Steve Williams, HEEST Chairman, World Skills UK Training Manager/Coach & Curriculum Leader Electronic Engineering, Gower College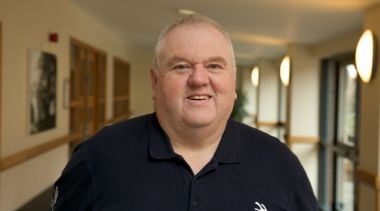 Steve is responsible for helping to drive the Centre of Excellence's work in Wales. He supports teaching staff to embed world-class competencies and standards in teaching, learning and assessment. 
Steve has received national recognition as a lecturer; having being highly commended by City and Guilds for his contribution to teaching engineering, was named BTEC Tutor of the Year and was most recently recognised at the Annual Apprenticeship Conference in partnership with FE Week for his outstanding contribution to the development of apprenticeships.     
Throughout his teaching career, Steve has maintained close links with industry, believing that there needs to be closer collaboration to ensure employer's training requirements are being met. He is the Chairman of Home Electrical Electronic Servicing Training Forum (HEEST).
He is a judge for the WorldSkills UK national competitions in engineering and the WorldSkills UK Training Manager for Industrial Electronics.
---
Full list TBC – expect the likes of ministers, government department leaders, manufacturing experts, academics and lawyers.
Interested in event speaking opportunities?
Electrical Safety First's 'Electrical Product Safety Conference' is the leading annual industry event, bringing together experts and leaders to explore critical issues, solutions and insight into safer electrical products – from conception, through manufacture and production to sale.
The conference is attended by designers, retailers, manufacturers, product testing houses, regulators, trading standards, Government bodies and safety experts.
We encourage our speakers not only to share their best practice cases, but also to look to the future on upcoming developments the electrical product sector.
The event is a platform for speakers to share expertise, future-proof their business, get feedback about ideas from fellow professionals and meet potential clients.
If you or anyone you know is interested in speaking at the event please get in touch by emailing ellen.vester@electricalsafetyfirst.org.uk
Sponsors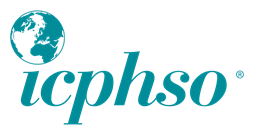 ICPHSO (International Consumer Product Health & Safety Organization) is the global organization bringing together key players in product safety through three annual meetings each year.  The four-day Annual Symposium in February; one-day North America Training Workshop in June; two-day International Symposium in October.
Each conference's content is determined by our members & attendees through the submission of proposals reviewed by volunteers as being the most relevant and useful information needed by product safety/health professionals. Our conferences encourage networking and discussion of best practices to assist all safety stakeholders. Global regulators provide updated information on regulatory requirements. Information at www.icphso.org.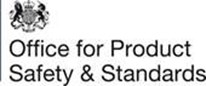 Supported by the Office for Product Safety and Standards The Office for Product Safety and Standards has been established within the Department for Business, Energy & Industrial Strategy to enable the UK to meet the evolving challenges of product safety by responding to expanding international trade, the growth in online shopping and the increasing rate of product innovation.
For a bespoke, tailored package, please contact ellen.vester@electricalsafetyfirst.org.uk
Who attends?
The Electrical Product Safety Conference is attended by designers, manufacturers, retailers, importers, installers, product testing house, safety advocates, lawyers and enforcement authorities.  The event attracts a senior audience interested in hearing the top insights and strategies in the field of electrical safety.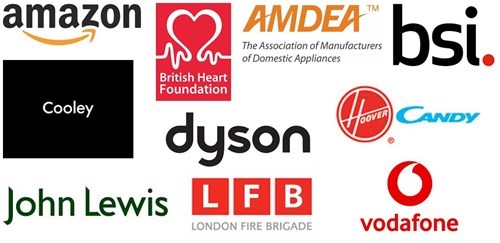 Essential information
Register your interest: ellen.vester@electricalsafetyfirst.org.uk
What is the Electrical Product Safety Conference about?
The Electrical Product Safety Conference 2021 is a full day conference bringing you the latest in emerging issues from the world of electrical product safety. Each year, the event explores key themes and trends impacting on consumer safety and the electrical product industry, attracting a wide range of delegates - from government departments to manufacturers, retailers, importers, lawyers and test houses. We bring to the forefront key and emerging issues impacting on the industry and consumers. So wherever you are in the electrical product chain – or beyond - you'll want to join us!
Why should I attend?
We encourage our speakers not only to share their best practice cases, but also to look to the future on upcoming developments in the sector.
If you want to future-proof your business and get feedback about your ideas from fellow professionals - you are in the right place to do it.
Who is it for?
200 leading industry professionals consisting of: global retail brands, design, manufacture, import and distribution of electrical goods, lawyers, testing houses, safety experts and government bodies. 
How much does it cost to register?
FREE TO ATTEND
How can I register?
You can register here to secure your place: https://hopin.com/events/electrical-product-safety-conference-2021
Can I bring a guest?
Yes, but your guest would need to register in the usual way at https://hopin.com/events/electrical-product-safety-conference-2021
Where is the conference?
The conference will be held online – a link will be sent to you once you register.
How can my company exhibit at the Electrical Product Safety Conference?
You can email us at ellen.vester@electricalsafetyfirst.org.uk
What happens if I cannot attend?
If you are unable to attend, please let us know as soon as possible so that your place can be allocated to someone else.
How can I contact the organiser with any questions?
Please, email us at ellen.vester@electricalsafetyfirst.org.uk
Testimonials 
"Electrical Safety First continues to deliver excellent work in helping to identify, communicate and reduce the risks associated with electrical products. We believe their campaigns remain important for helping to support product safety, as well as building trust between manufacturers, channel partners and customers."
Paul Hide, Director of Membership and Marketing, TechUK
"The British Retail Consortium is pleased to support Electrical Safety First, an important partner within the electrical industry, in its activities around raising awareness of the importance of using electrical appliances safely."
David Bolton, Retail Products Policy Adviser, British Retail Consortium
"This year's Electrical Product Safety Conference was the best yet. The panels were informative and interesting and we were thrilled to also be awarded with this year's Safety Innovation Award. The fact that our work to improve customer safety has now been recognised by Electrical Safety First is an achievement that we are really proud of."
Andrew Mullen, Beko Plc, Previous Safety Innovation Award Winner
"We're thrilled our WiFi hood received a 'Highly Commended' Safety Innovation Award from Electrical Safety First. Consumer safety is of upmost importance to us here at Hoover and, whilst we pride ourselves on producing innovative appliances, we're really proud that our product has been recognised by the UK's electrical safety experts for its unique safety credentials."
Hoover Candy Group, highly commended for a previous Safety Innovation Award