Wednesday 17 May 2023
Edinburgh International Conference Centre
A huge thank you to all who attended our inaugural Scottish Electrical Product Safety Conference on 17 May 2023.
We saw experts and leaders from across the country join together to share ideas, explore issues and offer insight into safer electrical products.
We heard from the likes of Consumer Scotland, Clare Adamson MSP, Scottish Fire and Rescue Service, Scottish Retail Consortium, Amazon, Beko and many more.
A packed agenda took the audience through topics on improving product recalls and registration, shopping safely online to achieving sustainability in the home.
The sold out event was attended by trading standards, government bodies, manufacturers, retailers, test houses, lawyers and all involved in electrical product safety.
To hear more about Electrical Safety First's events please email ellen.vester@electricalsafetyfirst.org.uk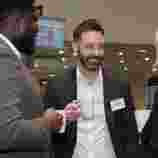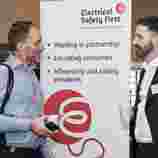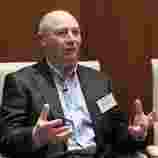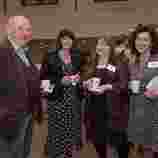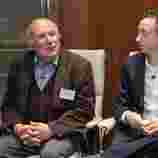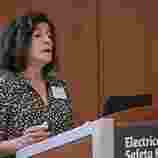 Agenda
Click HERE for the agenda.
Speakers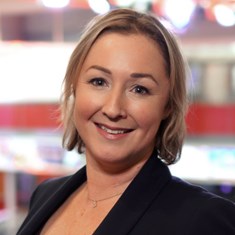 Host: Zoe Kleinman, Technology Editor, BBC News
Zoe Kleinman is the BBC's first ever Technology Editor, appointed to the role in 2021. With over 20 years broadcasting experience, Zoe has spent most of her career as a specialist presenter and reporter covering all areas of the tech agenda. She has also presented BBC Radio 4's PM Programme.
From gadgets and games to cybersecurity and artificial intelligence, she makes tech news  accessible to a mainstream audience of millions across national and international BBC Radio, TV and online outlets including Radio 4's Today programme, BBC World TV and the UK's most watched news shows.
Zoe has raced drones in the Nevada desert, taken a backseat drive in a driverless car, spent the night in a house full of robots and climbed Mount Everest in Virtual Reality.
She's reported on Elon Musk's controversial takeover at Twitter, the volatile world of cryptocurrency, the gender bias in Silicon Valley, Facebook's Cambridge Analytica scandal, and her exclusive reports about the parents whose children accidentally spend thousands of pounds inside video and mobile games was discussed by politicians and led to a parliamentary committee hearing on gaming and gambling.
Zoe's wider journalistic skills are hugely respected across the BBC and in 2020 Zoe was asked to work as a senior journalist on the BBC News team covering the Covid-19 pandemic.
A confident and entertaining speaker who is in demand as a host, chair, panellist and lecturer, Zoe's expertise and knowledge of the tech sector is brought to life by her engaging style.  Her networking skills and ability to engage with people from all walks of life ensure many repeat bookings.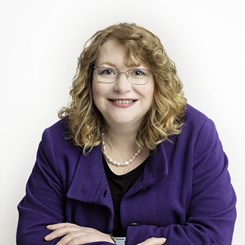 Clare Adamson, MSP (convener of the Cross Party Group on Accident Prevention and Safety Awareness, and the Cross Party Group on Science and Technology)
Clare chairs Cross Party Groups on Accident Prevention and Safety Awareness and Science and Technology.
She is a member of National Union of Journalists and a Member of the British Computer Society.
Clare became involved in politics following the closure of the Ravenscraig steelworks and seeing the impact that political decisions could make on your local community. 
She worked at SNP HQ from 2003 – 2007; leading the development of the SNP's 'Activate' campaign tool. In 2007, Clare was elected to North Lanarkshire Council representing Wishaw ward. She was then elected to the Scottish Parliament representing Central Scotland in 2011 before becoming the first ever SNP MSP for Motherwell and Wishaw in 2016. She was then re-elected in 2021 with an increased majority to serve the community that she grew up in.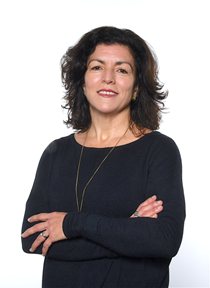 Teresa Arbuckle, Chair of The Association of Manufacturers of Domestic Appliances (AMDEA) & Managing Director, Beko
Teresa Arbuckle is Managing Director of Beko Plc UK & Ireland.  She joined the company in 2011 as Marketing Director and was promoted to Managing Director in 2015.  Teresa is the Chair of the Association of Manufacturers of Domestic Appliances (AMDEA), assuming leadership of the association in April 2018.
Beko is a major appliance manufacturer operating in the UK and Ireland for 32 years, serving consumers with such well-known brands as Beko, Grundig, Blomberg, Leisure & Flavel.  Beko Plc is a part of Arçelik, the appliance division for Koç Holding AS, a Global Fortune 500 company accounting for 8-10% Turkish GDP annually. The Beko brand and Arçelik Group are the #1 Brand and #1 Group respectively in the UK*, delivering over 3M large and small domestic appliances into UK homes annually.
Beko's purpose is to deliver high quality, reliable, features-rich appliances to consumers to make their lives easier.  The Plc has a strong record of charitable contribution to worthy institutions like Barnardos and the Salvation Army, as well as a strong ESG commitment, working on various sustainability projects throughout the organisation.   
Teresa has worked mainly for blue chip companies during her career in Europe and the US, strategically growing their businesses and promoting their brands.  She started her professional career in Europe at Scott Paper Company (now Kimberly Clark) in 1994 and worked in both their Paris office and later their US office.  In 1999, she moved to London and has worked for HJ Heinz, Leapfrog Toys and Premier Foods before joining Beko Plc in 2011.
Teresa grew up in the Unites States and graduated from Georgetown University in Washington, DC in 1988 with a BSc in Business Administration.  In 1993, she obtained her International MBA at the Thunderbird School of Global Management, studying in both Phoenix, Arizona and Geneva, Switzerland.     
She is married with 2 children.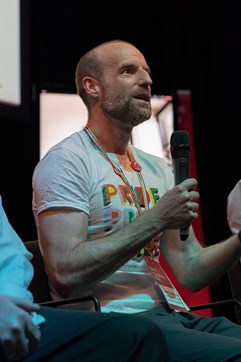 Gareth Campbell-Julian, Head of Retail Change and Central Operations, British Heart Foundation.
Gareth has been at the British Heart Foundation (BHF) for 18 years overseeing how the retail operates and grows a sustainable and cost-effective business. The BHF is the UK's largest reused charity retail chain with over 700 trading locations and a growing online presence, selling everything from fashion to caravans that members of the public have donated. In one year, the BHF saved over 57,000 tonnes from going into waste, resolved over 13,000 tonnes of preloved clothes and avoided 130,000 tonnes of greenhouse gas emissions.
Gareth is passionate about sustainable practices in every aspect of his work, including ensuring policies and processes keep it simple for stores and safe and sound for their customers. This extends to EDI and how BHF does the right thing for the people that work or interact with the organisation.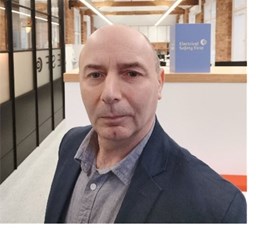 Giuseppe Capanna, Product Safety Engineer, Electrical Safety First
Giuseppe is an experienced electrical/mechanical engineer. He is part of a specialised technical team responsible for electrical product investigations to help protect consumers from unsafe electrical products.
Giuseppe has 20 years' experience in UKAS accredited laboratory testing, and consulting, on electrical installation products and accessories. He is also a member of various BSI technical standards committees including PEL 023, FW/0/3/1 & EPL 108 covering electrical accessories, electrical systems in office furniture and IT equipment.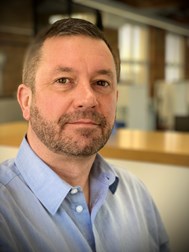 Stephen Curtler, Product Safety Manager, Electrical Safety First
Steve joined Electrical Safety First in 2005, after holding a number of senior positions in the electrical industry for over 30 years. He is responsible for the product safety activities of the Charity, working in partnership with industry, government, local authorities and other key stakeholders. He also represents the interests of UK consumers on a number of European and national Technical Committees.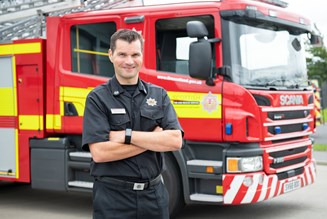 David Dourley, SFRS Group Commander - Head of Technical Sections, Scottish Fire and Rescue
David is currently the Area Commander for the technical sections of the Prevention and Protection function for the Service, leading Fire Safety Enforcement, Fire Investigation and Fire Engineering teams nationally. He has over 10 years fire safety experience having worked in all three sections in the past.
In an operations role, David has 25 years' experience, and currently provides Incident Command support to front line teams for the larger, more complex incidents.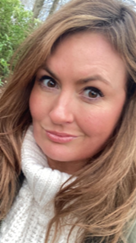 Laura Jamieson, Prevention Co-ordinator, Trading Standards Scotland (COSLA)
Laura has been with COSLA for 14 years and has worked across many teams including Employers, Children and Young People and the Migration, Population and Diversity before joining the team that would become TSS in 2014.  
Laura leads on the prevention agenda including stakeholder engagement and campaign development. 
Laura sits on the CPP Communications Group, the Multi Agency Campaign Group and the Adult Support and Protection National Communications Group. Laura also has a background in intelligence and analysis having previously worked for Strathclyde Police, the Scottish Crime and Drug Enforcement Agency and Strathclyde Fire and Rescue respectively.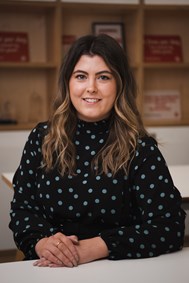 Karter Kane, Policy and Public Affairs Advisor, Electrical Safety First
Karter joined Electrical Safety First as a Policy and Public Affairs Advisor in January 2022 after completing her Master's degree in politics at Strathclyde University. She is based in Glasgow and works to develop government relations and policies across Scotland and Northern Ireland.
Since joining the charity, she has been involved in campaigns around product safety on online marketplaces, electrical safety checks in the private rented sector in Northern Ireland and expanding consumer awareness of electrical safety risks.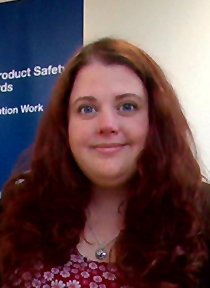 Hannah Lockley, Social Researcher, Office for Product Safety and Standards (OPSS)
Hannah has been a Social Researcher in the civil service for over 12 years and has worked at the Office for Product Safety and Standards (OPSS) for just under 4 years. Hannah manages a variety of research projects that explore a range of product safety issues with consumers and industry. This includes establishing regular surveys that make it possible to track attitudes and behaviours over time.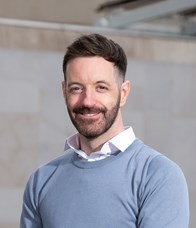 Wayne MacKay, Head of Policy and Public Affairs, Electrical Safety First
Wayne joined Electrical Safety First in 2011, having previously held a number of marketing positions in the leisure industry. He now heads of the charity's Public Affairs and Policy team, which is responsible for research, government relations, and policy development for the four UK nations. He's based in Glasgow and has worked on campaigns which has reduced the tenure inequality and create protections for Scottish consumers from product recalls under the Consumer Scotland Act.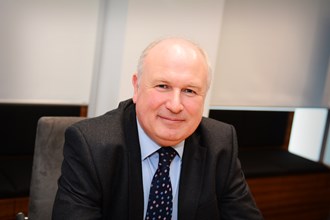 Andrew Mullen, Head of Sustainability and Quality, Beko
Following an Honours degree in Electronic engineering Andrew has spent nearly 35 years working for major brands in White Goods and Consumer Electronics.  During that time he has been responsible for After sales, product Safety & regulatory compliance as well as  New Product & technology development including Flat panel and Digital TV development for the UK Market. 
For the last 17 years Andrew has worked for Beko PLC where he now heads up the Sustainability and Quality Teams.  This encompasses working with R&D teams in the UK and in Turkey to ensure products are safe and durable as well as bringing a sustainability focus to all that BEKO do.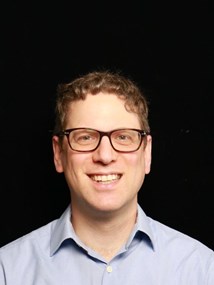 Jeremy Opperer, Principal EMEA Product Trust & Regulatory Affairs, Amazon
Jeremy heads UK and EU Regulatory Engagement within Amazon's Product Safety and Compliance team. Prior to joining Amazon, he spent 16 years as a consumer product safety consultant. He has extensive experience in product hazard and risk assessment which he has gained while helping a variety of brands representing the consumer products, food and beverage, pharmaceutical, and baby products sectors.
He has applied his knowledge of engineering design, manufacturing, and quality control process to help his clients to develop, manufacture, and distribute safe and quality products in the consumer goods market. He supported his clients in three main areas: proactive assessment, reactive incident investigations, and by reviewing and improving the "concept to consumer" product development process. He has a strong focus on the "consumer experience" and the human factor of product interaction.
Prior to joining Amazon Jeremy was a Senior Consultant in Exponent's Mechanical Engineering Practice and the Technical Operations Director for Intertek's European Product Assurance and Risk Assessment and Management group.
Examples of his proactive work to enable safe and quality product development include: driving risk management strategy/policy development, writing manuals, running crisis management workshops, creating and presenting custom risk management training programs, substantiation of product performance claims, and use of risk assessment methodologies to drive design decisions.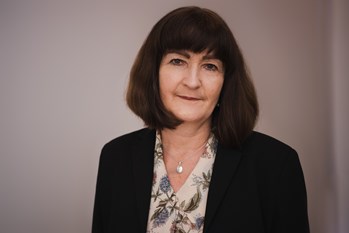 Lesley Rudd, Chief Executive Officer, Electrical Safety First
Lesley has worked in the energy industry all of her career. Starting originally with British Gas in Newcastle she moved to London and worked on both gas and power projects in the UK and abroad. She later joined the Sustainable Energy Association, where she spent around eight years campaigning on sustainability and Net Zero, before joining Electrical Safety First in 2020 – a place where she was able to combine her twin passions for safety and sustainability. 
Lesley was awarded an Order of the British Empire Medal in the 2020 New Year Honours list for services to UK energy markets and clean growth.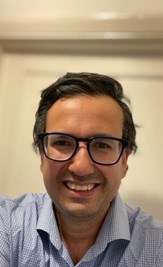 Adrian Simpson, Retail Products Policy Advisor, British Retail Consortium
Adrian supports retailing with the supply of safe and compliant products. He is a Chartered Trading Standards Practitioner and a Non-Executive Director of the Chartered Trading Standards Institute with a background in front-line consumer protection and business advice.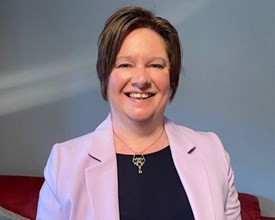 Sarah Smith, Deputy Chief Executive, Department for Business and Industrial Trade, Office for Product Safety and Standards
Sarah is the Deputy Chief Executive of the Office for Product Safety and Standards (OPSS), part of the Department for Business, Energy and Industrial Strategy (BEIS). She leads the UK Government's approach to regulation and market surveillance for product safety and legal metrology, including administering new sovereign functions such as designating standards and operating regulatory approvals processes and leading the programme on ports and borders interventions.
She is also responsible for the Office's engagement and accountability activities with business and the Trading Standards co-ordination unit. Sarah has worked extensively with policy departments and regulators in the UK and overseas as a technical expert on regulatory delivery and market surveillance, including being the peer reviewer to a recent review by OECD of technical regulation in Mexico.
Prior to joining the Civil Service, Sarah was a trading standards professional working in the local government sector in a variety of leadership, policy and operational roles. Sarah is a member of the Chartered Trading Standards Institute. She received the OBE for services to businesses and consumers in 2019.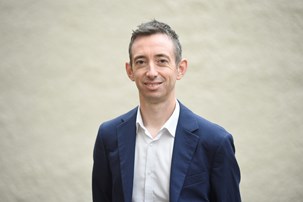 Douglas White, Director of Policy and Advocacy, Consumer Scotland
Douglas has more than two decades' experience of policy, advocacy and influencing work across the public, private and voluntary sector. He is the author of many policy reports, across a wide variety of subjects and is a regular public speaker.
Douglas joined Consumer Scotland in 2022 from Carnegie UK, the wellbeing policy foundation, where he was a Director. In more than ten years at Carnegie, he led the organisation's public policy work across multiple areas, including overseeing its Digital Futures and Fulfilling Work policy, research and practice programmes.
Douglas was a Member of the Poverty and Inequality Commission for Scotland from 2019 to 2022; and he served as Vice-Chair at Shelter Scotland from 2017 to 2022. He previously worked at Consumer Focus Scotland, where he covered telecommunications and postal services policy; and at Blake Stevenson Ltd, a social research consultancy.
Interested in event speaking opportunities?
Electrical Safety First's events bring together experts and leaders to explore critical issues, solutions and insight into safer electrical products – from conception, through manufacture and production to sale.
Our events are a platform for speakers to share expertise, future-proof their business, get feedback about ideas from fellow professionals and meet potential clients.
If you or anyone you know is interested in speaking at the event please get in touch by emailing ellen.vester@electricalsafetyfirst.org.uk
Marketing Partners


Essential information
Can I bring a guest?
Yes, but your guest would need to register for themselves on Eventbrite.
Where is the conference?
The conference will be held at Edinburgh International Conference Centre.
What happens if I cannot attend?
If you are unable to attend, please let us know as soon as possible so that your place can be allocated to someone else.
How can I contact the organiser with any questions?
Please, email us at ellen.vester@electricalsafetyfirst.org.uk
Testimonials for our events
"Electrical Safety First continues to deliver excellent work in helping to identify, communicate and reduce the risks associated with electrical products. We believe their campaigns remain important for helping to support product safety, as well as building trust between manufacturers, channel partners and customers."
Paul Hide, Chief Executive Officer, AMDEA
"The British Retail Consortium is pleased to support Electrical Safety First, an important partner within the electrical industry, in its activities around raising awareness of the importance of using electrical appliances safely."
David Bolton, Retail Products Policy Adviser, British Retail Consortium
"This year's Electrical Product Safety Conference was the best yet. The panels were informative and interesting and we were thrilled to also be awarded with this year's Safety Innovation Award. The fact that our work to improve customer safety has now been recognised by Electrical Safety First is an achievement that we are really proud of."
Andrew Mullen, Beko Plc, Previous Safety Innovation Award Winner
"We're thrilled our WiFi hood received a 'Highly Commended' Safety Innovation Award from Electrical Safety First. Consumer safety is of upmost importance to us here at Hoover and, whilst we pride ourselves on producing innovative appliances, we're really proud that our product has been recognised by the UK's electrical safety experts for its unique safety credentials."
Hoover Candy Group, highly commended for a previous Safety Innovation Award