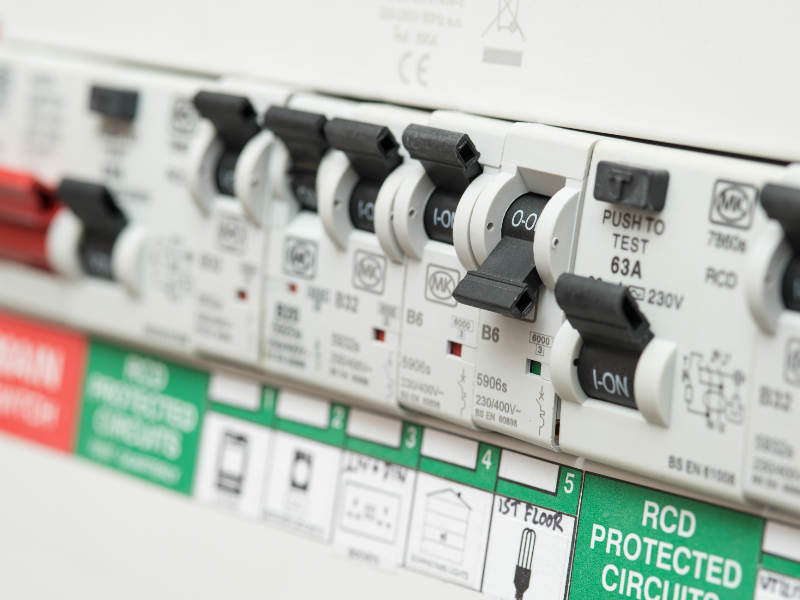 To those not keyed into the world of electricity, we wouldn't blame you for not knowing about RCD's and how essential they are to keeping you and your family safe at home. But don't worry, because that's why we exist; To make sure you can be as safe as possible in your own homes!
When fitted, an RCD (residual current device) will monitor your wiring throughout your home and will instantly break an electric circuit if they detect an unbalanced/leaking current, therefore protecting you from any risks of electrocution or fires. Essentially they will switch the electricity off automatically if they detect a fault.
The amount of current that can leak through is more than enough to cause significant harm to anybody who comes into contact with it, including cardiac arrest. RCD's can detect these leakages and disconnect the current in as little as 40 milliseconds to reduce the severity of any injuries.
The catch? There are none! There is literally no excuse not to have this lifesaving device installed in your home. RCD's are so essential, especially when anyone is conducting any electrical work in your home.
There are three main types of RCD's; fixed RCD's, Socket-Outlet RCD's and Portable RCD's. Each have their own unique uses and benefits, for more information take a look at our RCD guide.
If you know you need to get an RCD fitted in your home or if you want further reassurance over your electrical safety, use our Find An Electrician tool to find a registered electrician in your area.
More posts by Samantha Mager