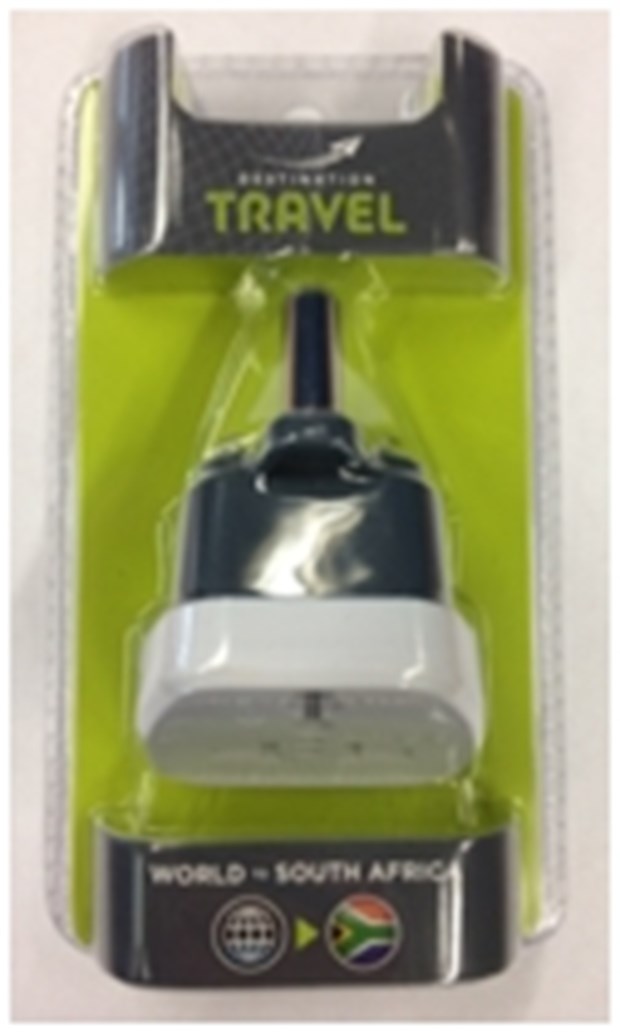 Risk
Risk of fire and electric shock.
Models affected
World Twin USB - Black & White (01161793/01086317)
World to UK (01086324)
World to South Africa (01086362)
Worldwide adaptor (01086294)
Details
"Destination Travel" brand travel adaptors sold by WH Smith stores between 1/3/2017 and 31/7/2017 - see images for details.
What to do next
If you have an affected product please stop using it immediately and return to WH Smith for a replacement or refund.
For any questions please contact WH Smith by telephone on
0333 600 5000
Or by email at:
customer.relations@whsmith.co.uk
Electrical Safety First strongly recommends that anyone who discovers they have an electrical item that has been recalled should stop using it until it has been checked by the manufacturer.