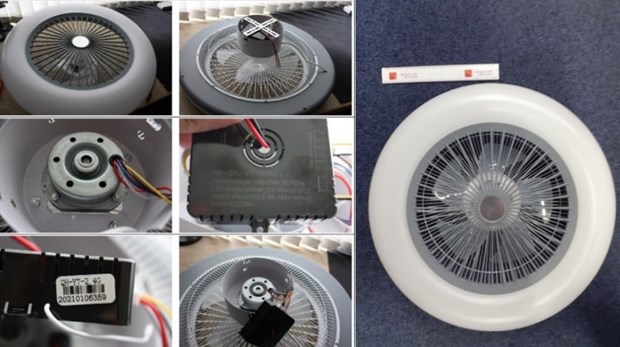 Risk
Electric Shock
Models affected
Model: QH-YT100WA1
ID number: G853-LDX5455
Serial Number: 20210106359
Details
The product presents a risk of electric shock as it contains accessible metal parts that were separated from live parts only by basic insulation. As the product has no earthing connected to it, the consumer may touch the live part of the appliance and can receive an electric shock.
The product has also not been marked with the required conformity assessment markings, and it did not contain adequate safety information to ensure the correct and safe and installation of the product. The product therefore does not comply with the Electrical Equipment (Safety) Regulations 2016.
What to do next
If you believe you have an affected product stop using it immediately and contact the retailer for further advice.
Electrical Safety First strongly recommends that anyone who discovers they have an electrical item that has been recalled should stop using it until it has been checked by the manufacturer.