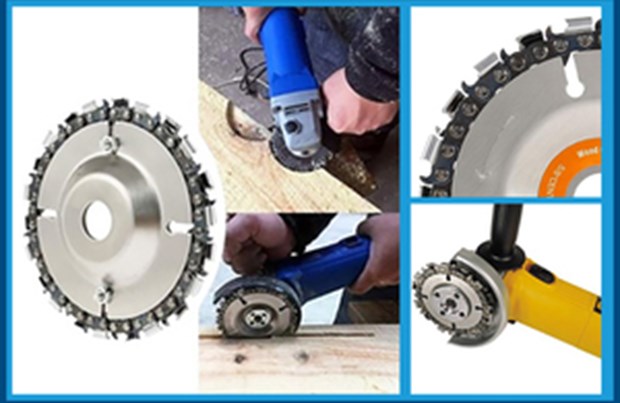 Risk
Injury
Details
These products present a risk of serious injury or fatality from the disc slipping or producing kick back when in use.
This alert follows reports of injuries arising from kickback caused by the chain gripping the cutting surface and forcing the angle grinder to sharply turn or jump out of the hand of the operator, leading to hand, finger, head injury or fatality.
These chainsaw discs are marketed to be used with angle grinders and simulate a chainsaw effect. However, angle grinders are not designed for use with such accessories as they do not incorporate the safety features required for electric chainsaws.
What to do next
Any consumers who have these angle grinder attachments in their possession are urged to stop using them immediately. They should contact the seller for redress if they believe the product was incorrectly marketed as compatible for use with an angle grinder.
The Office for Product Safety and Standards are also telling any business that sells these chainsaw discs as attachments for angle grinders to remove them from the market immediately as they do not comply with the Supply of Machinery (Safety) Regulations 2008.