Each year, Electrical Safety First works with the Government's Fire Kills campaign to promote electrical fire safety in the home.
Online marketplaces, already seen as convenient and cheap options for buying household goods, increased in popularity last year, with 58% of UK adults saying they would be using them for Christmas shopping, seeing them as an accessible and cost-effective option in the wake of the Covid-19 pandemic which meant that trips to High Street stores for buying gifts were not an option. 
This year, the High Street is back open for business, but with supply chain issues threatening Christmas deliveries and cautious attitudes towards returning to pre-Covid normality, shoppers are once again looking online in the search for those "must have" Christmas gifts and gadgets. 44% of UK adults say they will still be using online marketplaces to buy gifts this year.
Looking specifically at electrical products, over a third will be turning to marketplaces to buy their gadgets, with electrical beauty products, games consoles and increasingly popular smart technology topping the nation's wishlists.
However, sellers of counterfeit or sub-standard electrical products exploit online marketplaces for the ease with which they can sell their goods to a mass market – it can be impossible to know what you are actually buying, with no guarantee that the product you receive will be genuine. 
How can you shop safely this Christmas?
If you are shopping online this Christmas, try to stick to the retailers you know and trust – buying directly from the manufacturer or from the website of a well-known High Street name.
If you do use an online marketplace, download our free browser extension, available on Chrome, Firefox, MS Edge and Safari. 'Check It Out' will highlight third party sellers on Amazon and eBay so that you can make an informed decision about your purchase.
You can find more advice on safe shopping online here.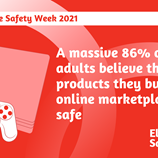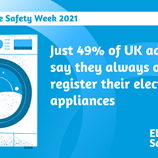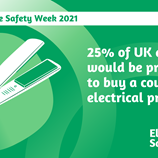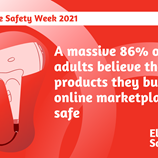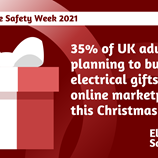 More posts by Penny Walshe