Safety Innovation Award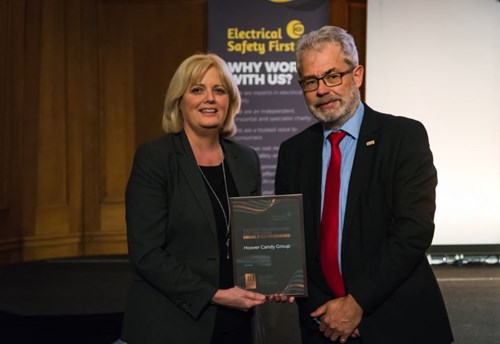 Shortlisted Applicants Announced for the Safety Innovation Award 2019
Electrical Safety First has created the Safety Innovation Award to recognise excellence of product safety initiatives within the industry. Following the success of last year's award at our Product Safety Conference, we invited applications from organisations that have developed an innovative product or project that has or will make a demonstrable difference to improve consumer safety. We were overwhelmed by the response that we have received and the various innovative products. After much deliberation we are pleased to announce our shortlisted applicants for this year's award are:
Electrolux Plc
Neo Mosudisa
Panduit Europe Ltd
Vodafone Group Services Limited
All shortlisted applicants will be delivering a short presentation to our panel of judges to demonstrate why their innovation should win the Safety Innovation Award. 
The winner and runner up will be announced at our Product Safety Conference which is taking place on Thursday 28th November at Church House Westminster, London.